Dedicated Reno Auto Accident Lawyer
Our Car Accident Attorney Stands by Your Side - Call

(775) 573-0229
Injuries sustained in auto accidents often have catastrophic consequences. Serious injuries can be disabling, affecting not only the injured person but family members as well. Even relatively minor injuries that necessitate lost time from work and medical care can have a great impact on a family. In Nevada, an injured person, and, in certain cases, his or her family, may be entitled to compensation for injuries incurred in an auto accident.
Compensation to which you may be entitled (or "damages") includes:
Medical expenses already incurred
Future medical expenses
Physical pain & mental suffering
Loss / destruction of property
Permanent physical disability
Loss of wages
Call us at (775) 573-0229 today for a FREE and confidential consultation!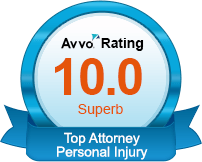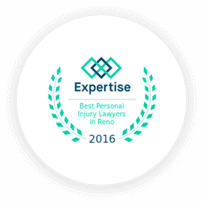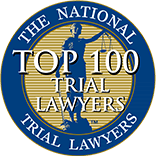 Determining Who Is At Fault
At the Law Offices of Steven J. Klearman & Associates, our Reno auto accident lawyer works to help determine fault. The liable party should be held accountable for injuries sustained.
Fault of another:
An accident victim is entitled to compensation if the accident was the fault of another. If the person who caused the accident has insufficient insurance or is not insured at all, a victim is entitled to compensation from his own insurance company if he has uninsured / underinsured coverage. In some situations, there are other insurance policies (policies of other family members, employers, etc.) that may provide the necessary benefits.

Partial fault:
Even if the injured person was partially at fault, the law may permit a partial recovery. The comparative fault doctrine in Nevada permits compensation to an injured person who is less than 51% at fault in a motor vehicle accident.
What To Do After An Accident
To protect yourself and your family, you should take certain steps after an accident:
Describe the full details of the accident (this is crucial to determining liability)
Give statements to no one except law enforcement and your own insurance company
Do not sign anything (unless requested by law enforcement) without first showing it to a lawyer
Do NOT give the other side's insurance company a statement
Understand that what you say in traffic court, or to an insurance adjuster, may be used against you at a later time.
Discuss your needs with us in a free case review today: Call (775) 573-0229.
Hear from the People We've Helped:
"Working with Steve and Laura was a great experience. After getting into a car accident, I was referred to them and wasn't disappointed. Everyone was very knowledgeable and helpful following the accident. They referred me to a reputable chiropractic office in town and helped get that set up. The staff is always able to be contacted and has time to review any questions down the line. Very easy to get a hold of by phone or email throughout the process. Very easy to navigate the settlement and I had the utmost confidence if it were to be pushed into court. Definitely recommend for anyone considering this office for future legal practice."
- Wyatt S.
Featured Client Testimonials & Reviews
Working With The Law Offices of Steven J. Klearman & Associates
- Tony B.

- Heather

- Harold

- Margaret

- David
A Tradition of Excellence
Our Commitment To Our Clients
Fast and Caring Service

Our office is full of friendly, caring, extremely experienced people who will take the time to talk to you about your case when you call.

A Strong Track-Record of Favorable Verdicts

We've handled thousands of personal injury cases with a track record of success. We regularly obtain six and seven-figure results.

Over 30 Years of Legal Knowledge & Experience

Our Reno-based founding attorney Steven J. Klearman has over 31 years of experience handling serious injury cases in northern Nevada courts.

Board Certified Personal Injury Specialist in the State of Nevada

Fewer than one percent of Nevada attorneys are Board Certified to handle Personal Injury cases.